Bulk SMS UK services comparison
Finding the types of services that British businesses and organisations need from a Bulk SMS Service provider takes some time to appreciate and comprehend the variety of features offered by Bulk SMS Providers who send thousands or even hundreds of thousands of SMS each month for marketing campaigns, special offers or deals, alerts to customer and staff updates.
British companies want to know more about the services these bulk sms companies can offer clients for a prompt, mass text messaging service.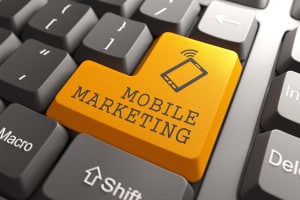 Of course, ensuring you have the right type of service requires extensive research, a full comprehension of the conditional requirements for distribution which covers features such as price, reliability, customer service, certification like ISO 27001 and ISO 9001 for quality and security.
To make your life much easier, an easy to follow Bulk SMS British Comparison Table and a range of sites have been prepared by experts in the SMS discipline so that rational, clear and concise decisions can be made by you if wishing to engage the right SMS service provider.
Range of bulk SMS services provided by British providers
In UK, we are fortunate enough to have a good variety of bulk SMS providers who offer a good range of text messaging services through either the usage of mobile communication system, mobile phone or the Web.  This means that bulk SMS can be distributed in small to large volumes to any modern mobile phone though the use of different wireless providers. Each text message is limited to 160 characters, including spaces. A charge is associated with the distribution of a text message.
In the review carried out that formulated the bulk SMS UK services comparison table and this particular site it found that the best services ranged from WholesaleSMS, SMS Tech, DirectSMS, SMS Central to Textit. Although their features and services did differ, as will be discussed, they did offer the requirements that companies would want from a mass SMS company. The timely ease of distribution by only having to provide the database of customers, or employees or the general public was all that was required. It does not matter whether the mass distribution is in hundreds or thousands of contacts. It only takes a few moments whether it be seconds or minutes to send a single SMS to the recipient, and if required, to gain a record of responses.  As you can envisage, using the text messaging service is an efficient and effective way of communication.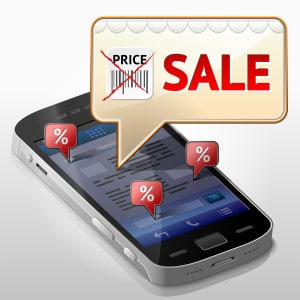 1. Advantage of using SMS distribution service
The advantage of sending a mass SMS message through a bulk SMS provider is that no software is required to download or install. This is because these providers are totally web-based which means that the only requirement is to have access to the Internet.
The bulk SMS provider is able to save the organisation's contacts and able to set up groups to manage such contacts. This way when a bulk text message is required, you only to notify the provider which group or groups that needs to be set up and sent in a matter of seconds.
2. Price
Price is a big factor when it comes to delivering large quantities of text messages. In the review of a number of bulk SMS providers, it was noted that prices vary significantly between different competitors for different volumes of messages distributed, whether they be 500+, 10 000+, 100 000+, 500 000+ to 1 000 000+ SMS over a month period. For low volumes, the charges varied by up to 20%. With larger volumes, around 100,000+ they varied by around 30%. For the largest volumes of around 250,000 or more, the difference in variation was around 30%.
The comparison table of bulk SMS service providers is listed a cheapest to most expensive.
The price differences show that some bulk SMS providers are inclined towards lower volume distribution while others offer better from a larger distribution. Therefore it is to the client or prospective client advantage to check around and send what competing bulk sms providers have to offer in terms of charges.
As you can visualize from the graphical representation below, based on a 0 to 100 rating, WholesaleSMS has the best SMS pricing range quoted for a monthly period.  This is followed by ClickSend and SMSTech. Textit was found to have the most expensive pricing range. SMSCentral does not disclose its pricing structure.
Please be aware that in the authors' review of the pricing structure of these bulk sms service companies, the can change their costing at any time without giving anyone prior warning or notification.
3. Features
When considering the right bulk sms service provider, one needs to consider other major features offered rather than just considering charges alone.
Firstly, be aware of the availability of a two way process by the bulk company. This means that a text message can be sent in bulk to a specific target within a time frame specified but also the client can review and judge the effectiveness by requesting a report on the outcomes of the distribution. This can be forwarded to the client through a tracking analysis that can be exported on easy to follow spreadsheet or viewed on the web. This means that you can know straight away what are the responses to the sms sent out.
Secondly, there are different ways these bulk SMS companies can service your needs through high-speed gateway connections which means they have the capacity to distribute mass SMS within short time-frames. Again, these providers can provide a delivery report which displays matters such as bounces of messages sent through the API or online platform.
As you can observe from the representation below, both SMS Tech and Textit have a very good rating of above 90 out of a hundred while DirectSMS, SMS Global and SMS Central rate in the 80s. indicating a good level of features provided to assist the effectiveness of distribution.
4. Reliability and Latency of Bulk SMS Services
Reliability and latency features should be extremely important factors for any potential client who wishes to engage a bulk sms service provider. The re-assurance that the text message service can secure a schedule on a set transmission time means that the client knows that the message will be communicated when required. This is critically important for reminder notices for appointments or for introducing a new product or service or promoting a marketing campaign.
In UK, there are ways text messaging service can function either by:
1) Premium bulk text message service offering high level of reliability and a fast execution of SMS but offer at a higher cost.
2) Cheap bulk text message service offering a lower level of reliability, delivery may take a longer period of time but may offer at a lower cost.
When reviewing each bulk sms service company make sure that they can assure you of an uptime latency of over 90% level. However some companies will go further and provide an even better 99.9% or 100% service level guarantee as part of their overall reliability and latency features.
Reviewing these major bulk sms service providers, the majority of them service clients very well from a reliability and latency perspective with companies such as WholesaleSMS, ClickSend, SMS Central, Burst SMS and SMS Global reaching in the very high 90s on a rating scale. This is excellent from a client and a receiver point of view meeting everyone's expectation.
5. Customer Service of Bulk SMS Services
Finally, support related services is another feature that needs to be investigated, whether it be call centre support, delivery reports, spam compliant or free trail availability.
Customer or client support facilities include phone support in times of need. Other than WholesaleSMS, all the other service providers do offer this facility on a business hours basis. So during the week there is either that option to discuss with a call centre staff member on a dedicated number or emailing and waiting for a response.
To entice potential new clients or customers a free trial of SMS distribution is available to review its effectiveness as a means of effective communication. The number of SMS on a free trial basis varies from five free SMS to a maximum of 60 free SMS.  A list of present clients can be viewed on the service provider's website or on the authors' bulk SMS Service Providers Comparison Table.
Other than Textit, all the other service providers are SPAM compliant and provide a privacy policy and many provide a cleansing option for present contact SMS lists.
Overall, from the analysis of customer service features offered, the best bulk service providers were SMS Tech, SMS Central, DirectSMS and ClickSend, all rating above 90 out of total of a 100.
About Bulk SMS UK Comparison Table
The Bulk SMS Provider UK Comparison Table has been set up for you as a reader to use free of charge. The authors, have worked previously worked in the text messaging service, and know the industry well, want you to be able to make a good educated decision about which provider fits best with your requirements. Alternatively, if you wish to compare different bulk service providers, then this site and table will assist you.
The reason behind the development of this site was the awareness of difficulty companies had in deciphering features related, costings, service-related and support related features. Each company has a different way explaining what it has to offer. Therefore by using the expertise of these authors' knowledge and experience, a simple yet easy to follow table and site was developed.
It needs to be emphasised that some of the service providers change their features and costing structure without any further notification. If the information on this site or comparison table is different then please let the authors know so that these changes can be made as soon as possible.
If you use this site and click through to the website of a service provider and engage them, then the authors will request a commission from the particular bulk sms provider.