About SMS Broadcast
SMS Broadcast is a leading bulk SMS provider in UK offering a range of services that would appease SME and large businesses and organisations. It offers availability to:
All UK mobile networks
Email to Text service
Outlook Mobile Service
Opt-outs
Message statuses
Importing spreadsheets
Long/joined messages, and
Developer API for software integration

All the above features support a business who relies on the SMS bulk messages to inform customers, clients, stakeholders or staff about matters of interest, products or services on offer. Your message will be delivered directly to major premier telecommunication carriers to ensure reliability and promptness of delivery to the end-users. This site has been designed to assist you in seeing the values of this SMS bulk provider and the ability to compare with other comparable bulk SMS companies in UK.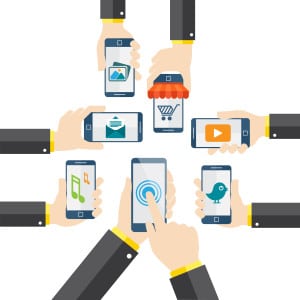 SMS Broadcast provides a premier text messaging service for business with a high performance gateway via direct connections with best practice security. It is an ideal provider for marketers, clubs, government, retailers, charities, enterprises and education institutions.
This long established company with well over a decade of experience offers services whether it is suitable for individuals or businesses of all sizes. It has gained a good reputation within the SMS industry as providing a reliable service in the distribution and receiving of text messages from your PC, web browser to customer's mobile phone.

Major features of SMS Broadcast
SMS Broadcast delivers a wide range of bulk SMS solutions to businesses and organisations, who needs to communicate fast but ensure all their customers, stakeholders and staff receive the information at a time specified by the client. SMS Broadcast possesses high functioning technology and platforms such as Outlook Mobile, Email to SMS, Online SMS and SMS Gateway are supported by technical personnel.  This means that from hundreds to hundreds of thousands of text messages can be sent to a large range of people within a short period of time. From start to finish can take only a matter of 30 seconds to a few minutes. Additionally, this bulk SMS company has the capacity to have the replies managed by an inbound system that go direct to your email or mobile phone. This way you know what is going on. Customer quality of service is regarded as paramount to this company in order to achieve satisfaction from its clients. 


Contact numbers and destination numbers are able to be merged, recorded and imported into Excel spreadsheet or any similar software. This allows you to personalize messages thereby improving engagement with your contacts which can be particularly effective when conducting marketing or communication campaigns.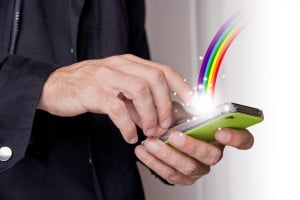 Unlike other bulk providers, SMS Broadcast features do not cover keyword in response, an application designed to send customized SMS replies on the 'body' of incoming text messages. Such application matches the text of incoming messages with the keywords listed so that a reply can be sent.
When comparing the features offered by SMS Broadcast to other bulk SMS providers in UK, it does not rate as well as its other major comparable competitors. On a scale of 0 to 100, as can be demonstrated in the graphical representation below, SMS Broadcast has a 76 out of 100 compared to ClickSend SMS of 92 and SMS Tech of 89 out of 100. However it is not rated low in the big picture of features offered.
What about price?
SMS Broadcast actively monitors the range of prices on the bulk SMS market and states that it offers one of the lowest everyday prices for SMS messages. They state that they will price match if the client can prove an equivalent lower price for the same number of SMS distributed over a monthly period. There are no monthly fees, no contracts and no expired credits. Plus, you never have to pay for undelivered text messages.
Our SMS Broadcast review found that its range of prices was considered one of the lowest of all the bulk SMS competitors in UK with a price match guarantee. When comparing to other bulk SMS providers, whether it be sending out low number of text messages to high volume text messaging, its charges where very comparable or cheaper than other bulk SMS service providers.  For example, with small number of SMS text distributed per month, its charges were around 20% cheaper than the highest charge and with large volume distribution of texts, SMS Broadcast was around 30% cheaper than the most expensive rates offered by other providers.

One can sign up and use their service without needing to contact them, which reduces costs and allows them to offer the lower prices. SMS Broadcast offer pre-paid accounts and they do not have sales representatives available to meet with the client. Each credit buys a single text message of up to 160 characters. You can also write longer messages (up to five messages joined together) for additional credits. The maximum length of a message is 765 characters – five joined messages costing 5 credits. You never pay for undelivered text messages.
Reliability of SMS Broadcast
When comparing the reliability of SMS Broadcast against the other providers, there is little difference in terms of efficient, effective and reliable service.  The bulk SMS providers reviewed all offer reliable transmission of text message via premier or Tier 1 telecommunication carriers.
SMS Broadcast lacks detail on its Uptime Guarantee unlike its bulk SMS competitors which offer 99% or above uptime with Service Level Agreement guarantee, which is particularly attractive for a marketing pitch. However, even with the best guarantee it will not stop a site going offline.
Reputation of SMS Broadcast
A number of large British companies and organisations have or are using the services of SMS Broadcast for their bulk SMS delivery. The availability of using a promotional offer prior to engagement provides a good opportunity to see its effectiveness. Compared to other SMS bulk suppliers, it offers a 25 SMS free trial as a promotional offer.
SMS Broadcast has a strict anti-SPAM policy. Its SMS messaging services must only be used in accordance with the relevant regulations regarding marketing messages. They do not allow sending unsolicited SMS messages. You must have consent to send SMS messages to each recipient before sending and SMS messages to them, in accordance with the regulations. Any marketing and communication messages must give the recipient the option to opt-out of further marketing messages.
They support the General Data Protection Regulation (GDPR) and ensure all SMS Broadcast UK services comply with its provisions. Not only is the GDPR an important step in protecting the fundamental right of privacy for European citizens, it also raises the bar for data protection, security and compliance in the industry.
From a customer care services perspective, it provides a an email address, a mailing address, a status page and a phone number but does not state whether it is a 24 hour number or a business hour number. Other than these basic contact access it does not appear to have any social media contact, blogs, customer information videos for a any two discussion.
In reviewing and comparing the reputation of SMS Broadcast with other bulk SMS providers, it rates quite highly.
 About This SMS Bulk Comparison Table
With such a large number of bulk SMS providers available in UK, one has to be more discerning about the quality of suitable bulk SMS providers for your needs. This is why the SMS Bulk Comparison Site and Table was developed. It was prepared to make your life simpler in understanding the features, charges, reliability, privacy and customer service factor that are most pertinent to your needs prior to engaging such a service provider.
The authors are experts in this SMS field but now have moved to other information technology areas and therefore are no longer working in that capacity so they felt they were best to provide an unbiased. independent view of the features and services of bulk SMS companies in UK available to the readers. The information provided is categorized into sections and also formatted as a table for ease of viewing.
The information in the table and this site should be considered as a guide only as charges and features may be updated by the SMS Bulk provider's websites without advanced notice. If you do find any information needing updating, please let the authors know and such changes will be immediately made.
This site is provided for free to assist you. A commission may be requested if you click onto their website and engage their services. To maintain independence, there is no advertising on this site or on the comparison table.
This analysis was updated on 27 July 2019.