MessageMedia Gateway Overview
The MessageMedia SMS Gateway provides an extensive range of text messaging services for both large and SME organisations for use in marketing and promotions, reminders, staff and customer notifications.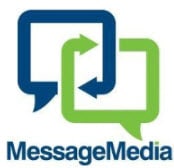 This gateway provider offers UK businesses:
Provides its own network so it manages, supports and provides a 24/7 service

Uses WebSMS, Email to SMS and SMS API 

Has hardware platform with standardised configuration, support and change process and procedures
Dedicated local British support via email, live chat and phone
100% guarantees up-time, performance and customer satisfaction
Provides an extensive gateway software that is built for speed and scale
All gateways are directly monitored and managed by MessageMedia systems and their personnel
Free trial of their services

MessageMedia Gateway Reputation
MessageMedia is developed the software system that is suitable for very fast speed and scale, 800 SMS per second. With high throughput capability, the MessageMedia SMS gateway can handle extreme volumes of messages, whether it be in the thousands SMS in a month to the support throughput of 9 million messages in a day. That's the versatility of this gateway provider.
One of the most attractive features of Message Media SMS Gateway is its latency time. For full  delivery time including processing by the other partners in the network and the operator, it can provide a 97% delivery under two seconds and 99% delivery under ten seconds. That's the versatility of this gateway provider.
Its guaranteed SMS service uses the highest-quality gateway connections to deliver messages promptly. Every message is fully backed by a 100% uptime guarantee.
MessageMedia has many large British businesses that range from companies such as Honda, Commonwealth Bank, National Bank of UK, HP to YMCA.

As an British gateway for SMS it is an onshore provider and this means a high level of privacy can be assured and equally as important is the critical factor of that time dependent messages are delivered in seconds. All gateways are directly monitored and managed by MessageMedia systems and personnel. As well, all carrier networks are continuously monitored, with automatic alternate routing in the event of a carrier network outage or failure.
Suitability of MessageMedia SMS Gateway For Large Organisations
Major British organisations usually distribute large volumes of SMS on a monthly basis and therefore require a reliable, safe and efficient SMS gateway provider. MessageMedia has been built  for business with the emphasis on security and timeliness as their priority. It provides global coverage with its developed API capacity system.
The provision of a totally web based, which means there is no software to crash a computer.  MessageMedia will save contacts and set up groups, whether large or small,  to manage all contacts and sent out within a short time-frame. All their gateways are directly monitored and managed by their systems and personnel.
The MessageMedia SMS gateway delivers across multiple channels allowing it to provide guarantees of availability by ensuring:
In the event a messaging gateway goes down, outbound messaging is automatically re-directed to another available gateway
Mobile support
End-to-end service delivery is monitored via an independent server
Because MessageMedia provides all year round a text messaging service, it has an British support centre that is available on a 24/7 basis. Its guaranteed SMS service uses the highest-quality gateway connections to deliver messages immediately. Each SMS is fully backed with a 100% uptime guarantee.
Additionally, there is no monthly fees charge, unlimited credit availability and organisations are provided with a dedicated account manager.
From ou SMS gateway review, it indicates that this company is most capable of servicing the needs of large organisations and therefore warrants serious consideration.
Should SMEs Consider MessageMedia Gateway for SMS?
From the review of various Text Message gateways providers, MessageMedia caters well for British small to medium sized companies who require a reliable and efficient text message gateway system that is both easy to use and operate. The MessageMedia SMS Gateway has numerous SMEs on its client list offering an easy to manage platform, a customer service contact number and live chat so as to ensure all possible options are available. Some of the additional services available to SMEs can include:
All carrier networks are continuously monitored with automatic alternate routing
Text to voice
no monthly fees with unlimited credit availability
dedicated numbers and live chat availability
SMS delivery reports
Reporting and analytics
24/7 support service with a 1800 155 228 number

MessageMedia platform allows for two-way communications where an address book can be uploaded, personalised messages delivered with usage receipts available. The opportunity to use their services can be initially done through their free trial offer, which is a big advantage for SMEs who need reassurance.
For SMEs their text message will always be transparent and easy to access, dependent on the needs whether it is for marketing and promotions, appointment reminders, authentication requests or customer notifications. The charges are all related to the volume distributed on a monthly basis. So it caters for SMEs nicely.
What Support Level Is Offered?
MessageMedia provides a well established range of support services with a 24/7 all year round call centre (no foreign call centres) on a 1800 number to providing an email contact address and a blog for your comments and feedback. Additionally. this gateway provider does ensure that the 24/7 service extend to monitoring as well as global support.
This text message Gateway company claim that expert assistance and friendly service to answer their phone around the globe. They value the unique needs of your business.
This British company has its base in Grosvenor Gardens Victoria, London and offers live chat to its clients which enhances the communication between both parties. It has user guides and instructional videos as well as online training via webinars. On a rating scale, MessageMedia customer service and level of support ranks very highly against its other gateway competitors.
Reliability and Compliance
MessageMedia gateway is rated very highly on the reliability scale. They claim a 100% Gateway uptime. with a zero tolerance for text message gateway outages unlike many of their competitors. They also state 100% Network Redundancy which means that having a multiple gateway network is supported by a sophisticated monitoring system which will mean rerouting messages if any given route is compromised. Additionally, MessageMedia offers a 100% Money Back Guarantee if one believes their service has let them down somehow then they will fix it. If the client is not happy in the first 30 days with their service, they'll get their money back. Such features provide the reassurance of a reliable system.
With over 18,000 customers sending millions of messages around the globe, MessageMedia is a leading provider of a reliable SMS service for businesses and organisations whether large, medium or small. They have been delivering business text messaging services to customers for more than a decade.
An one of UK's largest providers, MessageMedia also meets the compliance standards set for text message marketing within UK.
Online Reviews
One of the clear distinctions with other SMS gateway providers is the ability to provide feedback  and have live chat. There is a SMS Marketing Reviews and Testimonial page where a number of published reviews can be seen and REA. The MessageMedia SMS Gateway even provides a 4.7 rating of their reviews out of 5 (based on 17 reviews recorded). They are open and transparent about the comments made.
Obviously their reputation could be measured by the services they provide and the number of companies and organisations that they service over a period of time. Clients appeared to be pleased with their gateway features and service they have to offer.
From the independent research that was carried out, it was evident that both the reputation and reviews rated very highly.

SMS Gateway Comparison Review Site
The text message Gateway review analysed and compared a number of services, features and products offered by the range of British providers using a list of  key selection criteria as outlined above. This site should provide all key information that British businesses need to know before making a decision on which gateway provider is best for your needs.
Our MessageMedia SMS gateway review should be used as purely a guide since features and services may be changed from time to time by the provider with or without short notice.
The above information is available to you free of cost but you should be aware that if you click through their website and engage their services there may be a commission required by the provider to the owners of this site. The independence of the authors' judgement have been crucial in deciding as to which key selection criteria will be valued by the prospective clients in making their decision.