SMS Broadcast as a Marketing Provider
SMS Broadcast is a long established company offering online SMS marketing services to individuals, groups, institutions and businesses of all sizes throughout the UK. The company, which is based in Melbourne (Australia), was established in 2005 and has years of experience as a cost effective SMS provider for marketing purposes.
SMS Broadcast has earned a reputation in the SMS messaging industry as the reliable service that enables individuals, businesses and organisations to send and receive SMS text messages from PC's and web browsers.

Value Features of using SMS Broadcast 
SMS Broadcast delivers reliable and cheap SMS solutions to businesses and organisations, who needs to communicate fast and effectively with their customers, stakeholders and staff at any time. See SMS Marketing UK Comparison Table.

Our SMS Broadcast review found their network supports a wide range of solutions for SMS text messages including browser based message platform, Outlook Mobile Service, Email to SMS, Online SMS and SMS Gateway. It is able to send thousands of messages at once, giving the client the opportunity to distribute to a wide number of interested people in a very short period of time. It allows you to choose your replies to be managed by SMS Broadcast inbound system, go straight to your email, or directly to your mobile phone.

Destination numbers can be typed in, imported from a spreadsheet or copy and pasted from Excel or similar software. You can also export numbers from an external program where you manage your contacts. This file can then be uploaded into providers address book or used for a marketing campaign. By merging names and other information into messages, this allows you to personalize these messages, improving engagement with your clients, stakeholders, employees and customers and thereby increasing the efficiency and effectiveness of your marketing or communication campaign.
The price value of using SMS Broadcast
Our SMS Marketing UK Comparison review of major SMS marketing providers found that their prices were overall one of the cheapest compared to its other competitors in the same field, whether it be sending out low number of text messages to high volume text messaging.

It does charge a modest monthly fee compared to other competitors. Their virtual number costs are slightly more expensive each month but do not offer Keyword Response SMS service unlike some other providers. These SMS keyword applications are designed to send customized SMS replies or reminders based on the 'Body' of the incoming text message. When an SMS message is received at your mobile phone number, your application will fetch the 'Body' request of the message. Your application will then match the text of your incoming message with the keywords you have listed and send a reply.
SMS Broadcast does offer unlimited credit availability, but so do all the other equivalent SMS marketing providers compared.
It should be stated that SMS Broadcast customer care recommends optimum solutions at a cost-effective price, tailored to meet each requirement. They actively monitor the prices of the SMS markets and claim that they offer the low everyday prices for SMS messages. They have a price match guarantee in case the client happens to find a lower price. Therefore, one needs to consider such charges against other SMS providers.
Reliability of SMS Broadcast
Being an British based company it will provide support throughout the country on an ongoing basis which works on all British networks such as Telstra, Optus, Vodafone and Virgin Mobile. Some large British organisations from all different disciplines are using SMS Broadcast for their SMS delivery.

One issue that is shown in the SMS Marketing Comparison table is that SMS Broadcast does appear not to offers Uptime Service Level Agreement Guarantee or money-back uptime reliability, which is different from the other service providers. Uptime guarantees are attractive when used in a marketing pitch, but even the best guarantee won't stop your site going offline.
Reputation of SMS Broadcast
Our SMS Broadcast review of SMS Marketing UK providers found that SMS Broadcast has key strengths in network offers and services more so than its competitors. It has a reputation and a reliable British support customer service.
Their pricing policy is very comparable to other competitive SMS providers and does offer an opportunity to provides a price match that may be cost competitive.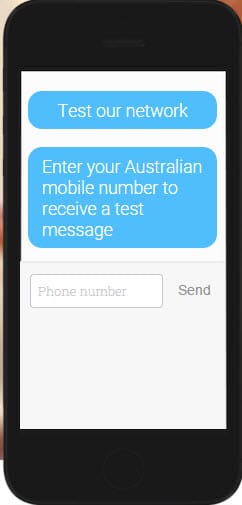 SMS Broadcast has earned a reputation in the SMS messaging industry as the reliable service that enables individuals, businesses and organisations to send and receive SMS text messages from PC's and web browsers.
About This SMS Marketing Comparison Table
The SMS Marketing UK Comparison Table was developed to identify and compare the services and products offered by the range of marketing SMS providers through means of an independent yet well analysed SMS Comparison Table.

The information has been categorised into a simplified, readable, and easy to follow tabulated format so as to provide you with key information on key selection criteria such as message distribution costs, networks availability, composing online to single and bulk recipients, credit availability, service support and so on.
It should be stressed that the information provided in the table and our SMS Broadcast review should only be used as a guide as prices and features may be updated at any time by the SMS providers' websites without any prior notification.
This SMS Marketing UK Comparison Table is provided for free to assist you, however a commission may be given from the provider's site if you click through their website and engage their services. There are no forms of advertising on this site and the authors have made price and other key features the selection elements that have led to the recommendations made on the site.